PATIENT & CAREGIVER
SOLUTIONS
HOW VIVALYNX WORKS
VivaLynx enables families and their caregivers together, for the first time, to take advantage of a suite of connected technology services that relieve the burden on caregivers and ensure that care plans stay on track. We aspire to be a first-of-its kind company offering integrated technologies for caregivers and their families who are providing long-term care for aging parents or loved ones.
VivaLynx utilizes a suite of products and services designed to keep people at home throughout the aging process, improve quality of care, reduce costs and allow families to manage the care.
Families who live far apart can stay connected and informed through a unique App that integrates all aspects of the plan into a single dashboard, which also reduces caregiver burnout.
A mobile phone "App" is available and offers an array of services around a single point of contact, by engaging a cloud-based data center to process and share information. This will eliminate the burden on families to contact and coordinate a multitude of vendors and replaces that with one-stop shopping for these same "Care at Home" services.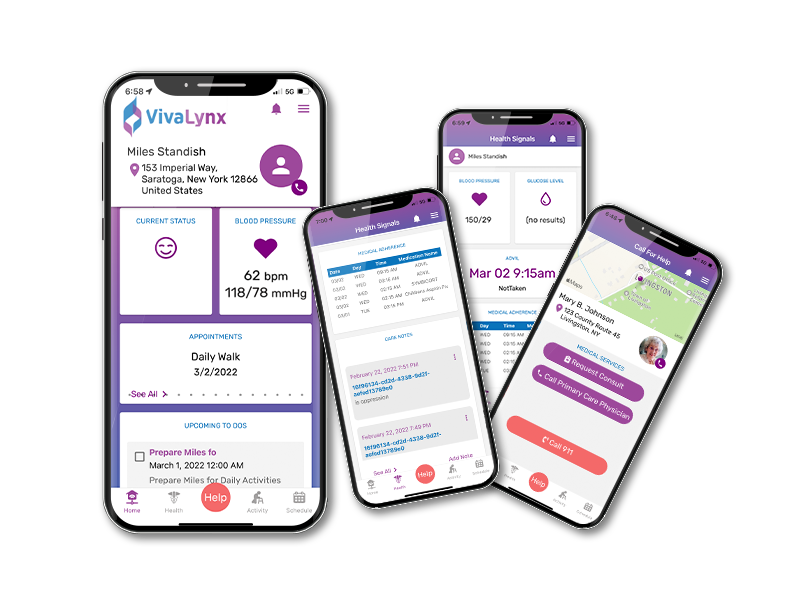 Features
Provides real-time means of communicating and coordinating a loved ones needs in a fully integrated, holistic manner from anywhere. Home, work, and while traveling.
Provides peace of mind and reduced caregiver stress.
Enables your loved one to remain safe at home where they want to be.
Enables all family members the ability to stay connected to their loved one regardless of where they live.
The ability to coordinate all needed care tasks in an organized manner and have critical information readily available in urgent situations.
Improve access to care.
Avoid unnecessary ER visits.
Avoid inappropriate nursing home placement.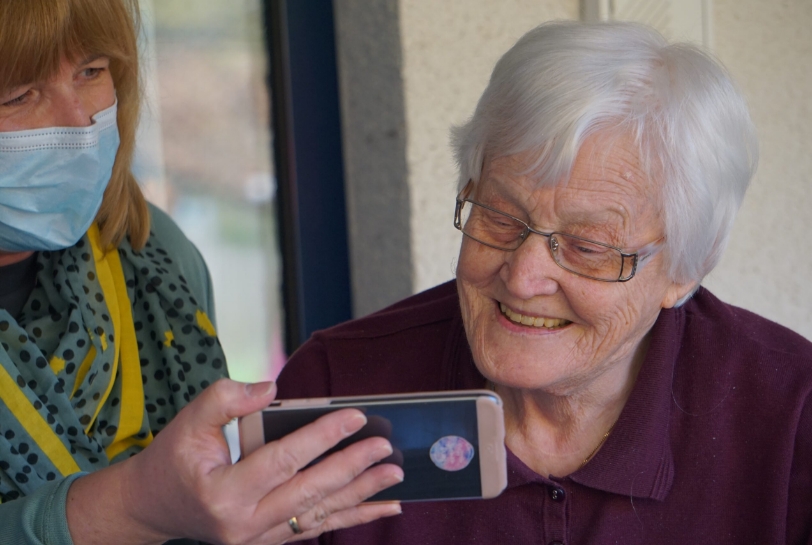 Professional Care Management
Do you need care?
Make sure your loved one gets quality care in the home or other senior living arrangement, with the most advanced support system in the industry, powered by VivaLynx technology. We integrate cutting-edge innovations into the home to give your family real time data and alerts that can be shared with your health care providers, allowing unparalleled care and improved results.
VivaLynx works through its sister company EverHome Care Advisors to provide comprehensive professional care coordination enabled by the VivaLynx App and technology.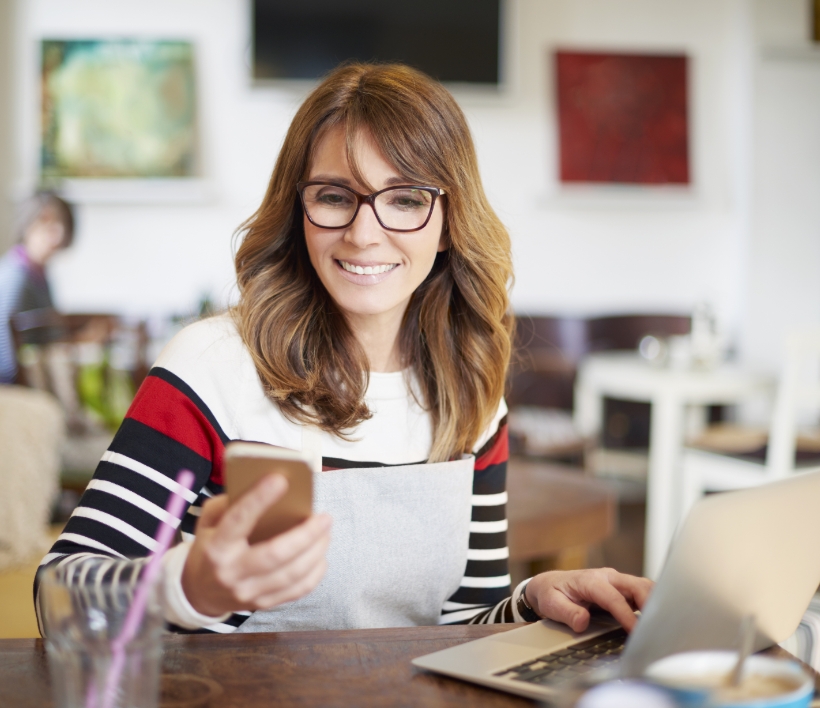 Are you a caregiver?
If you are an adult child of an aging parent or if you care for an individual with special needs, you may know the challenge in addressing the changing health care needs of that parent, while managing the demands of your own family and career.
Adult caregivers dealing with a parent who is chronically ill are often forced to balance a sense of obligation to their parents with the reality that they might not have the time, skills or resources to identify options, develop a "life care plan" and put needed products, services and financing in place.
An added stress can be keeping a promise to avoid or delay moving a parent to a nursing home for care. But a shortage of home care services can make it impossible to cover the care needs in the home and provide vital information to families and providers.
VivaLynx offers a first of its kind solution. With a suite of integrated technologies managed by professional life care coordinators, your loved one can get quality care with real-time monitoring.
Testimonials
"I'm getting very used to it. It's nice to see people. To play games on it and you know you're not there alone all the the time. You've got something to do. I check in every morning and then I see the medicines that come up. If it wasn't there, I wouldn't be taking it. I'd forget all about it."
-Kitty R., 91 years old
"Before I felt like I couldn't really leave her in any capacity, for any amount of time. This technology eases my mind and makes me feel she's safe."
-Licia R., Caregiver
"The App I have, I think of as a caregiver on the go. The technology that we have available to us now has really given peace of mind. I don't have to be physically in the house. I can see what's going on in the house anytime from anywhere. "
– Susan C., Caregiver
See How VivaLynx Works
VivaLynx makes aging in place safe, manageable, and affordable so seniors and disabled individuals can continue living independently in their own homes.
Request a Demo