Providing
Solutions

For Better, Safer, More Affordable Home Care
Introducing VivaLynx

Technology to keep loved ones safe at home
VivaLynx brings virtual care into the home using an innovative mobile app that makes home care manageable, and gives people who want to age in place and their caregivers the tools they need to deliver the promise of living out those golden years in the comfort of one's own home. Through easy-to-use tools, VivaLynx harnesses the power of state-of-the-art hardware and software, all integrated through a mobile App which together transforms any house into a virtual home where one can live comfortably and independently. From emergency level telemedicine to social programs, the VivaLynx App delivers real-time solutions for coordinating health care, home care and life care through its innovative platform. For more information read on, or click one of the buttons below.
FEATURES
VivaLynx technology is on the job 24x7, connecting patients, their caregivers, doctors, care coordinators, and other service providers by giving them a platform to communicate and share information through a single integrated App.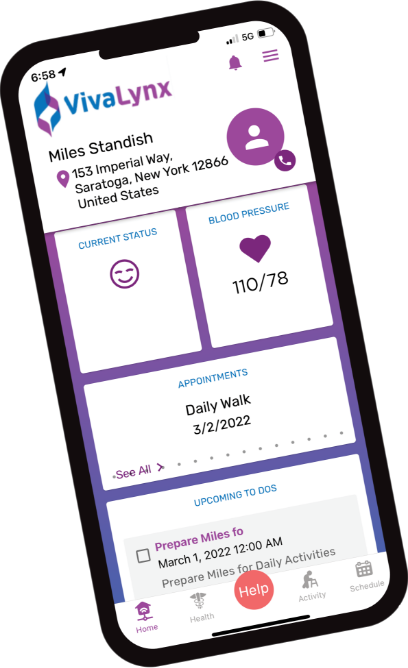 The VivaLynx platform includes: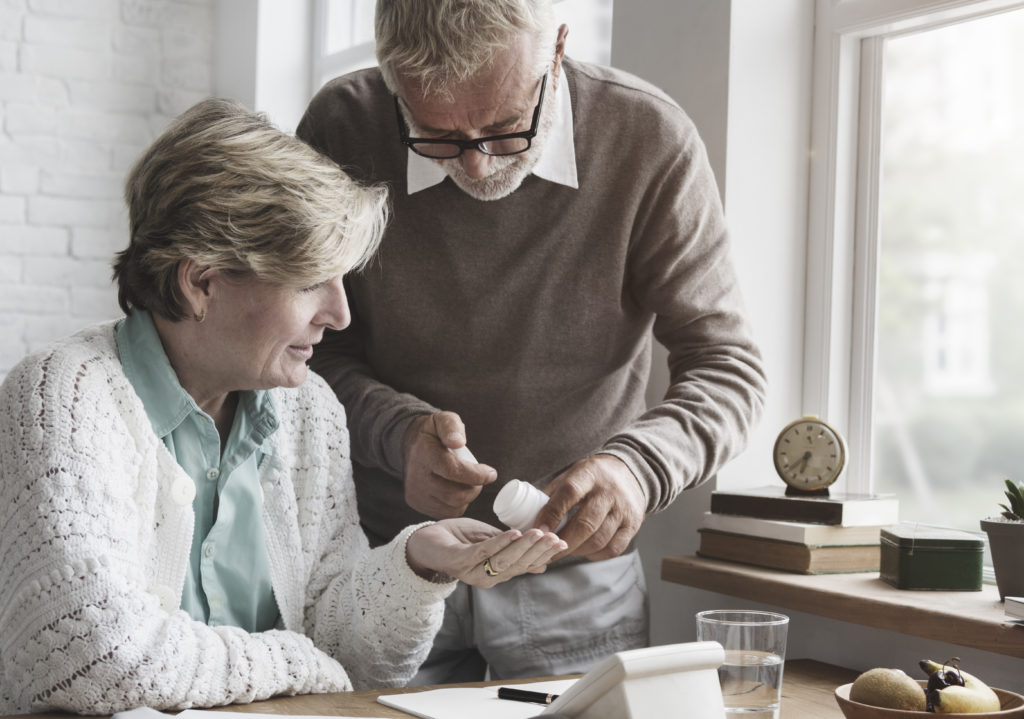 Tablet Technology for Interactive Care Tracking
Utilize intuitive, easy-to-use tablet technology featuring tailored care plans to communicate in real-time and manage behavioral, clinical, medication, and other vital data.
‌24×7 Video Conferencing
Connection to Family Members
View Primary Vital Signs
Monitor Healthcare Readings
Track Medication Adherence
Manage Calendar and Appointments
Add and View Current Care Notes
Access ER Level Telemedicine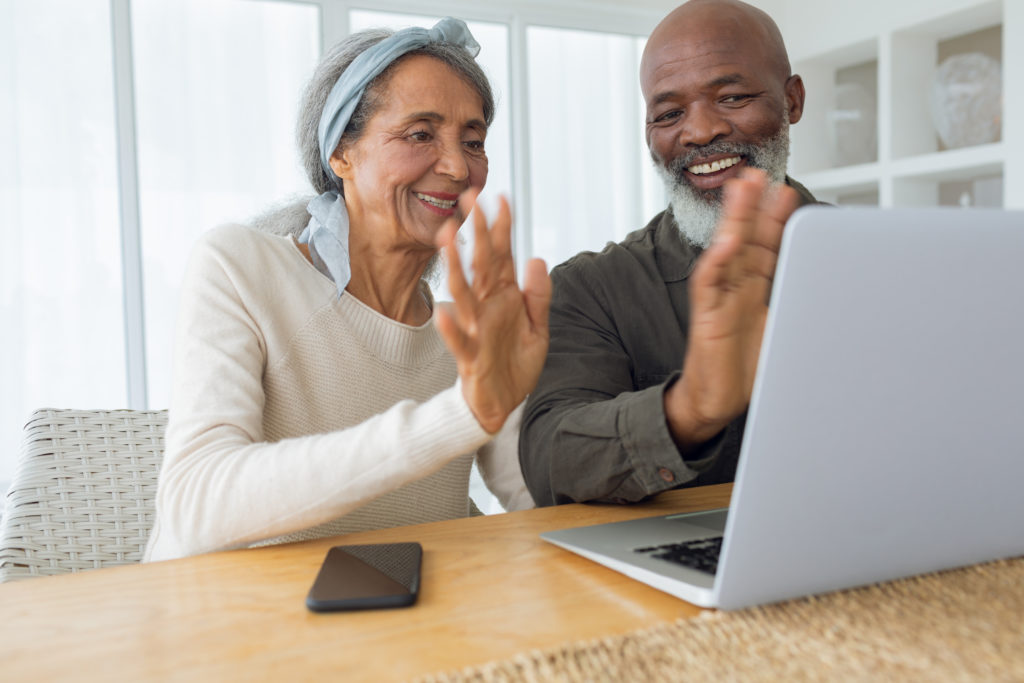 Cameras and Sensors to Ensure Wellness
Maintain independence utilizing discreet and non-invasive wireless sensors and/or cameras that intelligently monitor quality of life to provide immediate alerts and notifications.
Fall Detection Using Non-Invasive Motion Sensors
Door and Window Sensors
Bed Sensor
Fall Detection Emergency Wearable Pendant
Wellcam
and More!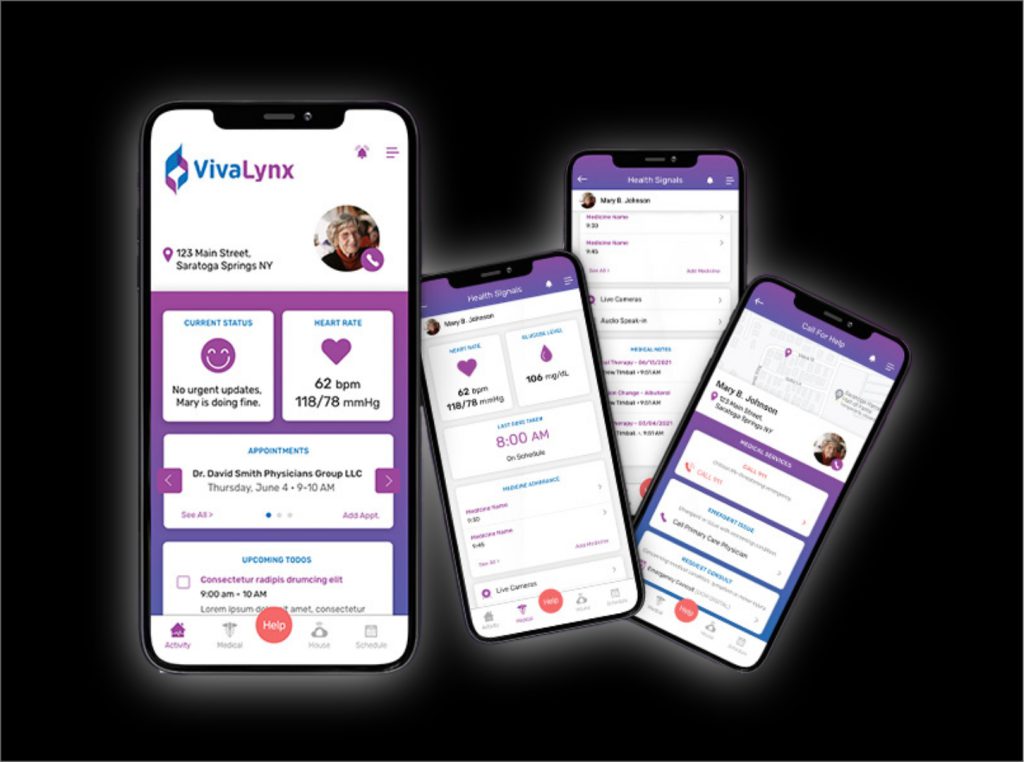 Automated Schedules, To-Do Lists, and Care Notes
Through the VivaLynx App, caregivers and families will receive real-time data and alerts that can be shared with healthcare providers, allowing unparalleled care and improved results. All your secured information can be immediately and easily resourced 24/7.
Create and Complete To Do Lists
View and Edit Upcoming Appointments
Primary Health Care Readings
Assign Caregivers and Family Members Permission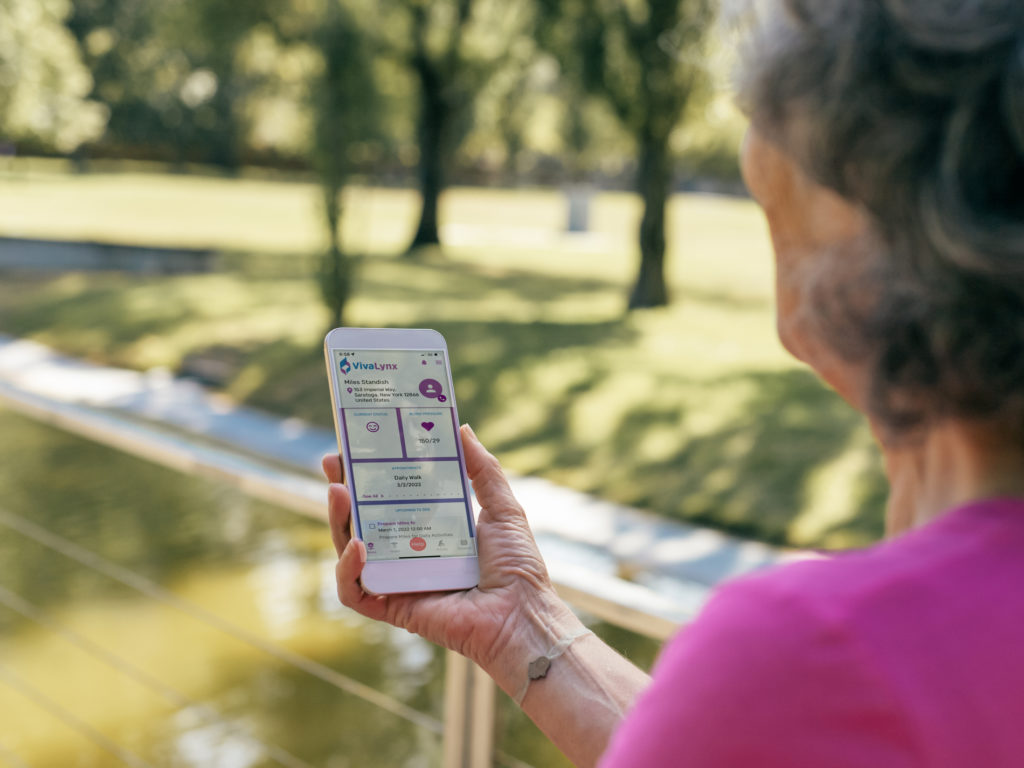 Alerts and Notifications
Receive automated alerts directly to your cellphone, tablet or desktop computer if something is out of the ordinary or has become a crisis. The VivaLynx App provides the ability to assess the situation and intervene instantly, enhancing wellness and preventing avoidable health emergencies.
Notification of Changes in Routines
Up and About Alerts
Out of Bed Notifications
Abnormal Health Care Readings
Missed Medication
Integrates Professional Care Coordination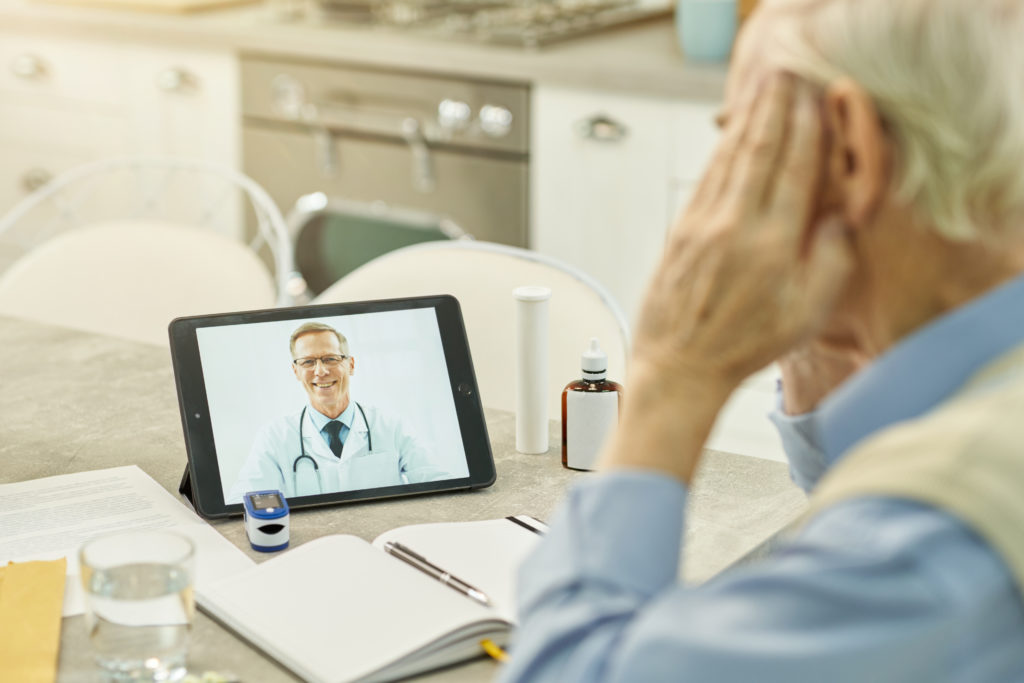 Virtual Emergency Assistance
Bring the power of the ER at the touch of a button with a unique treat and triage approach. Whether it's a minor medical problem like cough or cold, a serious concern like an injury, or just needing some compassionate medical advice, within 7 minutes you can have access to:
Emergency Medicine Treatment and Triage Expertise
Phone and Video Consults with our Emergency Medicine Team
Diagnosis, Treatment, Triage, Prescriptions, Order Labs, Imaging, Referrals and Follow Up with Our Patients to Track Recovery
EXPERIENCE THE VIVALYNX DIFFERENCE
The proprietary VivaLynx App provides "real time" access to key information that enables clients, caregivers and their professional team to successfully manage care in the home. Providers and consumers of home care are using the VivaLynx App to improve care, enhance communications and reduce costs through an innovative suite of in-home technology. For caregivers, VivaLynx solves the problems faced when managing care while maintaining one's own health, relationships, jobs, and well-being.
Our Partners In Care